#DealMonitor
Der #DealMonitor, unsere Übersicht über Investments und Exits, bietet werktäglich alle Deals des Tages. Heute geht es um Patient21, Pionix, Sunhat, Schrankerl und Urban Ray.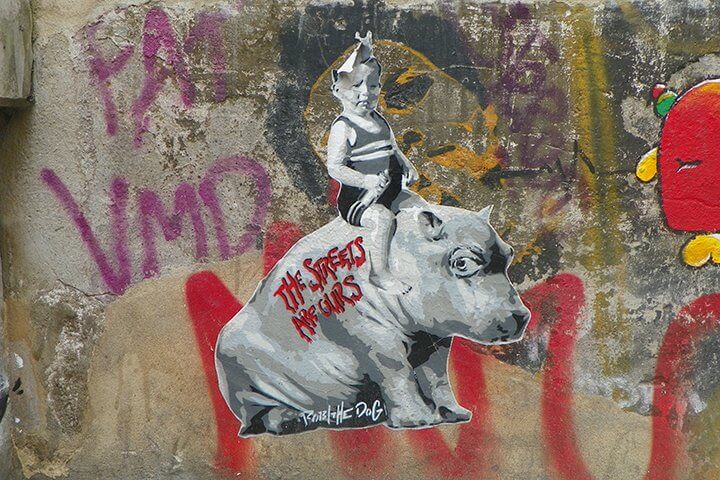 Montag, 22. Mai 2023
VonTeam
Im #DealMonitor für den 22. Mai werfen wir einen Blick auf die wichtigsten, spannendsten und interessantesten Investments und Exits des Tages in der DACH-Region. Alle Deals der Vortage gibt es im großen und übersichtlichen #DealMonitor-Archiv.
INVESTMENTS
Patient21 

Der israelische Investor Pitango und der Schweizer Debt-Investor IPF Partners investieren 10o Millionen Euro (Eigen- und Fremdkapital) in Patient21 – siehe sifted. Das Berliner Unternehmen, 2019 von Christopher Muhr (Citydeal, Groupon, Auto1) und Nicolas Hantzsch gegründet, positioniert sich als "deutschlandweites Praxisnetzwerk", das voll und ganz auf digitales Management setzt. "Over the last two years, Patient21 has been buying and refurbishing dental clinics and upgrading them with technology such as management software to assist with administrative tasks like booking appointments and managing patient data", heißt es im Bericht. Target Global, Eight Roads, Piton Capital und Pico Capital investierten zuletzt 142 Millionen US-Dollar in das stille Unternehmen. Zu Patient21 gehören auch Dental21, das Dentallabor Dentalab21 und die Klinik Sankt Elisabeth in Heidelberg. Mehr über Patient21 
Pionix

 yabeo Impact und Pale Blue Dot Investments investieren 5,5 Millionen in Pionix. Das Unternehmen aus Bad Schönborn, 2021 von Marco Möller, Johanna Claussen, Benjamin Mosler und Cornelius Claussen gegründet, kümmert sich um E-Auto-Ladeinfrastruktur und das lokale Energiemanagement. "Mit unserer Open Source Software EVerest wollen wir eine ganze Industrie zum Besseren verändern", schreibt das Unternehmen. "Das Investment wird dazu beitragen, die Open-Source-Anwendung EVerest als weltweite Initiative für eine standardisierte und schnellere Entwicklung von Ladeinfrastruktur zu etablieren", heißt es in der Presseaussendung. Mehr über Pionix
Sunhat

 Capnamic Ventures, xdeck ventures, Wepa Ventures und mehrere Business Angels investieren 2 Millionen Euro in Sunhat. Das Kölner Startup, das 2022 von Lukas Vogt, Alexander Behr und Ali Kamalizade gegründet wurde, möchte die "Beantwortung von Nachhaltigkeits-Fragebögen und ESG-Ratings für Großunternehmen in der Zuliefererindustrie automatisieren". Das frische Kapital soll in die "Weiterentwicklung der Technologie sowie den weiteren Ausbau des Produkts für Enterprise-Kunden" fließen.
Schrankerl

Ein nicht genannter Investor investiert 1 Million Euro in Schrankerl – siehe Trending Topics. Das Startup aus Wien, das von Sara Mari-Strasser und Stephan Haymerle gegründet wurde, positioniert sich als smarte Kantinen-Alternative. "Wir bieten KMUs frisches, nachhaltiges und abwechslungsreiches Essen direkt am Arbeitsplatz", heißt es zum Konzept.Edwin Kleiber, Philip Vondrak, Tyrolean Business Angels und Co. investierten zuletz1 Million Euro in das Unternehmen. Mehr über Schrankerl
Urban Ray

Business Angels wie Andreas Kupke, Frank Lindenberg, Timo Nührich, Yves Weisselberger, Pjotr Van Schothorst, Marco Prüglmeier, Aaron Spiegelburg, Marco Lawrenz, Moritz Halfmeyer und Marvin Müller investieren eine sechsstellige Summe in Urban Ray. Das Kölner Unternehmen, das von Cem Uyanik, Fabian Binz und Henry Schmidt in Aachen gegründet wurde,  setzt auf Warenlieferungen via Drohnen und dazugehörige Landeplätze und Lager. Mehr über Urban Ray
Startup-Jobs: Auf der Suche nach einer neuen Herausforderung? In der unserer Jobbörse findet Ihr Stellenanzeigen von Startups und Unternehmen.
Foto (oben): azrael74