#Brandneu
Das Ruhrgebiet digitalisiert sich – und zwar rasant! Hier einige blutjunge Startups aus dem Ruhrgebiet, die jeder unbedingt kennen sollte. Es geht um Unigy, Gemesys, Futur2K, Gdexa, Greenlyte Carbon Technologies, deeplify und Your Easy AI.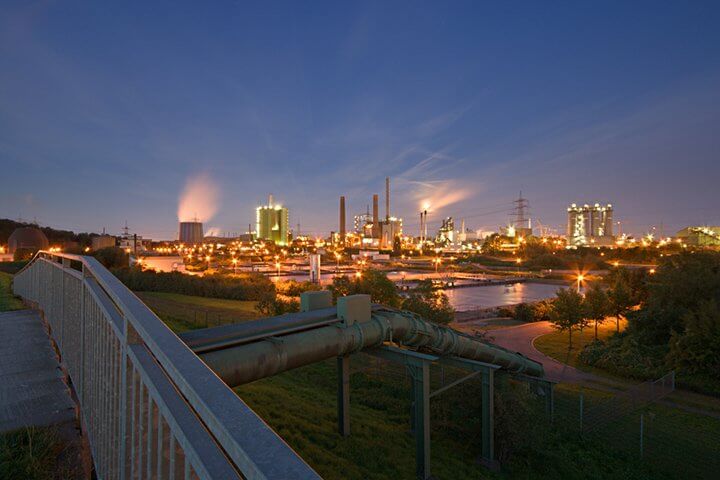 Dienstag, 23. Mai 2023
VonTeam
Im Ruhrgebiet – also zwischen Duisburg, Bottrop, Essen, Gelsenkirchen, Bochum und Dortmund – entstehen immer mehr Startups. Kein Wunder: Auch an Lippe, Emscher und Ruhr lässt es sich gut leben, feiern und gründen. Hier einige spannende – meist sehr – junge Startups aus dem Ruhrgebiet, die jeder kennen sollte:
Unigy

Unigy aus Essen kümmert sich um "Strom- und Gasoptimierung im digitalen Zeitalter". Das Unternehmen, gegründet von Hind Seiferth, Jan Knoche, Matthias Lohse und Khouschnaf Ibrahim, "agiert dabei als Partner für Stadtwerke und Industrie. Der Fokus liegt hierbei im Angebot von algorithmusbasiertem Kurzfristhandel und der Optimierung von Energieportfolien", schreibt das Team.
Gemesys

Das Bochumer Unternehmen Gemesys, von Dennis Michaelis, Enver Solan und Moritz Schmidt gegründet, entwickelt einen Computer nach dem Vorbild des menschlichen Gehirns. Die Informationsverarbeitung soll so "schneller und energieeffizienter" sein. 
Futur2K

Die Essener Jungfirma Futur2K, von Bastian Michael und Lukas Reinhard gegründet, setzt auf eine Art kreislaufbasiertes Gebäudesystem. "F2K combines traditional knowledge and disruptive technologies to bring a scalable building-kit for adaptive houses into existence", schreibt das Team aus dem Ruhrgebiet.
Gdexa

Das Startup Gdexa aus Recklinghausen, von Ekrem Namazci, Adrian Paschek und Elaine Liew gegründet, positioniert sich als "globale Mentoring und Skilling Plattform". Für die Zielgruppe Unternehmen bietet die Jungfirma etwa "Thinkathons, Workshops und Masterclasses zu digitalen und Softskills-Themen an".
Greenlyte Carbon Technologies

Greenlyte Carbon Technologies aus Essen möchte die Kohlenstoffkreislaufwirtschaft vorantreiben. "Greenlyte Carbon Technologies operates a breakthrough direct air capture model. The resulting gases can be used for various applications including efuels, chemical production or carbon storage", schreibt das Team um die Gründer Florian Hildebrand, Niklas Friederichsen und Peter Matthias Behr.
deeplify

Um industrielle Qualitätsprüfung kümmert sich deeplify aus Bochum, das von Jan Löwer und Tim Schwabe gegründet wurde. "We have developed a Computer Vision platform that enables customers to manage vision intelligence in industrial environments, without requiring programming or AI experience", heißt es zum Konzept.
Your Easy AI

Das Essener Startup Your Easy AI , von Jan Dette und Patrick Imcke gegründet, setzt auf "Artificial Intelligence Accessible for Everyone". Mit unserer Software "können produzierende Unternehmen in wenigen Mausklicks KI entwickeln". Dafür seien weder Programmier- noch KI-Kenntnisse, oder KI-Experten notwendig.
Startup-Jobs: Auf der Suche nach einer neuen Herausforderung? In der unserer Jobbörse findet Ihr Stellenanzeigen von Startups und Unternehmen.
Foto (oben): Shutterstock