#DealMonitor
#DealMonitor Sparta sammelt 17,5 Millionen ein Varm streicht Millionensumme ein Soluterials bekommt siebenstellige Summe Stanley Capital Partners setzt auf Roboyo Getsafe übernimmt die deutschen Luko-Kund:innen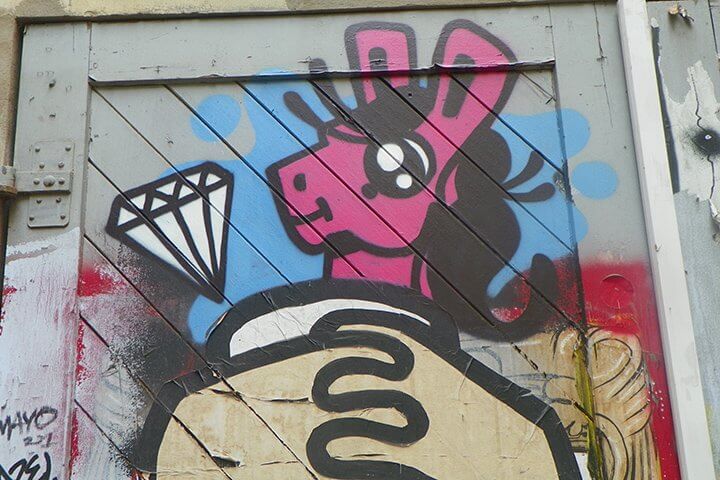 Montag, 9. Oktober 2023
VonTeam
Im #DealMonitor für den 9. Oktober werfen wir einen Blick auf die wichtigsten, spannendsten und interessantesten Investments und Exits des Tages in der DACH-Region. Alle Deals der Vortage gibt es im großen und übersichtlichen #DealMonitor-Archiv.
INVESTMENTS
Sparta 

Der New Yorker Geldgeber FirstMark, der auch bei Metaloop, Sastrify sowie softr an Bord ist, und Singular investieren 17,5 Millionen US-Dollar in Sparta. Das Unternehmen aus Genf, 2020 von Miles Moseley und Felipe Elink Schuurman gegründet, liefert Rohstoffhändler:innen Marktinformationen, Preise und Prognosedaten in Echtzeit. "With our proprietary processing tools, we provide live trading insights to our clients for them to make faster and more informed decisions before their competition in order to capture market opportunities", teilt das Team mit. Singular investierte zuvor bereits 6 Millionen Dollar in das Unternehmen.
Varm

 Foundamental, A/O und mehrere Business Angels investieren eine siebenstellige Summe in Varm – siehe auch EU-Startups. Das Berliner Startup, 2023 vom homefully-Gründer Sebastian Würz und Vitalon-Macher Christian Grüner gegründet, setzt die Dämmung von Häusern. "Wir sind mehr als nur ein Berliner Handwerksunternehmen – wir sind leidenschaftliche Verfechter der Veränderung. Unsere Mission ist es, Ihnen dabei zu helfen, Ihre Heizkosten zu senken und Ihre CO2-Emissionen um bis zu 50% zu reduzieren", schreibt das Team.
Soluterials

Der High-Tech Gründerfonds (HTGF) und drei nicht genannte Business Angels investieren eine siebenstellige Summe in Soluterials. Das Startup aus Beelitz, von Alla Kasakewitsch, Christina Walch und Uwe Arlic gegründet, entwickelt den auf "Reinaluminium basierenden Hochleistungswerkstoff SoluteriAL". Dabei biete SoluteriAL "erhebliche wirtschaftliche Vorteile, da unter anderem energie- und damit kostenintensive Nachbehandlungen entfallen".
Roboyo

Der englische Private Equity-Geber Stanley Capital Partners (SCP) investiert eine ungenannte Summe in Roboyo. Das Nürnberger Unternehmen, das 2016 von Christian Voigt, Nicolas Hess und Sven Manutiu gegründet wurde, setzt auf Robotic Process Automation. MML Capital Partners (MML) investierte zuletzt 21 Millionen Euro in das Unternehmen. Unternehmen wie Santander, Heineken, Puma, DHL, Credit Suisse, Scania und ING setzen bereits auf Roboyo. 650 Mitarbeitende arbeiten derzeit für Roboyo. Mehr über Roboyo
MERGERS & ACQUISITIONS
Getsafe – Luko

Das Heidelberger InsurTech Getsafe, 2015 von Christian Wiens gegründet, übernimmt die Kundinnen und Kunden des französischen InsurTechs Luko, das kürzlich von der Admiral Group übernommen wurde. "We now have 550,000 customers trusting us with their risks in 4 markets. We strive to be the leading platform for young Europeans, providing protection for their present and future", teilt das Team auf Linkedin mit. Family Offices, Earlybird, Abacon Capital, CommerzVentures und Swiss Re investierten zuletzt 55 Millionen Euro in Getsafe. Anfangs positionierte sich Getsafe als "Versicherungsmanager für die Hosentasche". Inzwischen ist Getsafe ein Vollversicherer, ein "digitaler Versicherungsanbieter". Zielgruppe: Millennials. Luko übernahm Anfang 2022 das Berliner Unternehmen Coya und expandierte auf diesem Wege nach Deutschland. Mehr über Getsafe
Startup-Jobs: Auf der Suche nach einer neuen Herausforderung? In der unserer Jobbörse findet Ihr Stellenanzeigen von Startups und Unternehmen.
Foto (oben): azrael74