#StartupTicker
#StartupTicker Patient21 bekommt 100 Millionen Seven Senders wächst auf 76,9 Millionen Umsatz GoStudent peilt Profitabilität an VCs sammelten zuletzt 23 Milliarden ein 15 Startups To Watch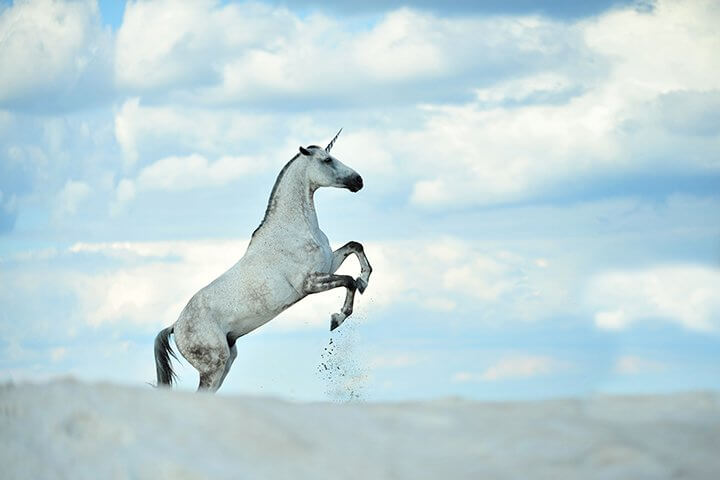 Dienstag, 23. Mai 2023
VonTeam
Was gibt's Neues? In unserem #StartupTicker liefern wir eine kompakte Übersicht über die wichtigsten Startup-Nachrichten des Tages (Dienstag, 22. Mai).
#STARTUPTICKER
Patient21

Geldsegen in schwierigen Zeiten! Der israelische Investor Pitango und der Schweizer Debt-Investor IPF Partners investieren 10o Millionen Euro in Patient21 – siehe sifted. Das Berliner Unternehmen, 2019 von Christopher Muhr (Citydeal, Groupon, Auto1) und Nicolas Hantzsch gegründet, positioniert sich als "deutschlandweites Praxisnetzwerk", das voll und ganz auf digitales Management setzt. Target Global, Eight Roads, Piton Capital und Pico Capital investierten zuletzt 142 Millionen US-Dollar in das stille Unternehmen. Mehr über Patient21 
Seven Senders

Zahlencheck: Das Berliner Delivery-Plattform Unternehmen Seven Senders, 2015 gegründet, präsentiert sich weiter als Unternehmen im Wachstumsmodus. Der Umsatz stieg zuletzt von 39,8 Millionen (2019) Euro auf 76,9 Millionen (2020). Der Jahresfehlbetrag blieb zuletzt konstant bei rund 6,7 Millionen pro Jahr – nach 4,3 Millionen bzw. rund 2 Millionen in den Jahren zuvor. Insgesamt kostete der Aufbau der Paketversand-Plattform Seven Senders bis Ende 2020 gerade einmal rund 20,9 Millionen. Bis dahin sammelte das Unternehmen aber auch schon rund 23,9 Millionen ein. Und danach folgten noch weitere Investmentrunden. Mehr über Seven Senders
#LESENSWERT
GoStudent

"GoStudent-Gründer Ohswald: 'Im Kernmarkt profitabel, bis Jahresende auch in allen anderen'. Im brutkasten-Talk spricht GoStudent-Gründer Felix Ohswald über die Maßnahmen der vergangenen Monate und die neue KI-Strategie." Mehr beim brutkasten
Venture Capital

"The year 2022 saw an unprecedented surge in venture capital fundraising, according to the latest report by Invest Europe. European VCs raised €23billion, a 13% increase from the €20bn seen in 2021. The results also showed that corporate investors are playing a key contribution to the funds." Mehr bei startupticker.ch
Startups To Watch

"15 DACH startups to watch, according to VCs. From a startup recycling key metals from end-of-life lithium-ion batteries to one tackling agricultural emissions, these are the DACH startups you need to know about." Mehr bei Sifted
LeanIX

Der Umsatz von LeanIX stieg zuletzt von 23,9 Millionen auf 37,4 Millionen. "Das Geschäftsjahr war trotz der schwierigen gesamtwirtschaftlichen Lage wiederum durch ein hohes Umsatzwachstum gekennzeichnet", teilt das Team mit. Der Jahresfehlbetrag stieg von 7,8 Millionen auf 18,5 Millionen. Mehr in unserem Zahlencheck
Venture Debt

Die Bewertungen sind in den letzten Jahren immer weiter gestiegen. Eigenkapital war relativ frei verfügbar. Diese Zeiten sind vorbei: Kapital hat wieder seinen Preis. Unternehmen müssen sich genau überlegen vorher sie Kapital beziehen. Mehr im Gastbeitrag von Olya Klueppel
#HÖRENSWERT
Im Startup-Radar-Podcast, unserem Pitch-Podcast, stellen in jeder Ausgabe fünf Gründer:innen ihre Ideen vor. Die Gründer:innen haben jeweils 180 Sekunden Zeit, ihr Startup vorzustellen. Auf die virtuelle Pitch-Bühne treten diesmal 7Assets, Squickr, SmartSwimPal, CombMe und Lyto.
#DEALMONITOR
Investments & Exits

xxx. Mehr im Deal-Monitor
Was ist zuletzt sonst passiert? Das steht immer im #StartupTicker
Startup-Jobs: Auf der Suche nach einer neuen Herausforderung? In der unserer Jobbörse findet Ihr Stellenanzeigen von Startups und Unternehmen.
Foto (oben): Shutterstock