#DealMonitor
Der #DealMonitor, unsere Übersicht über Investments und Exits, bietet werktäglich alle Deals des Tages. Heute geht es um honeysales, Zasta, vialytics, waterdrop, Moonblock, pola, GameDuell und Flexcavo.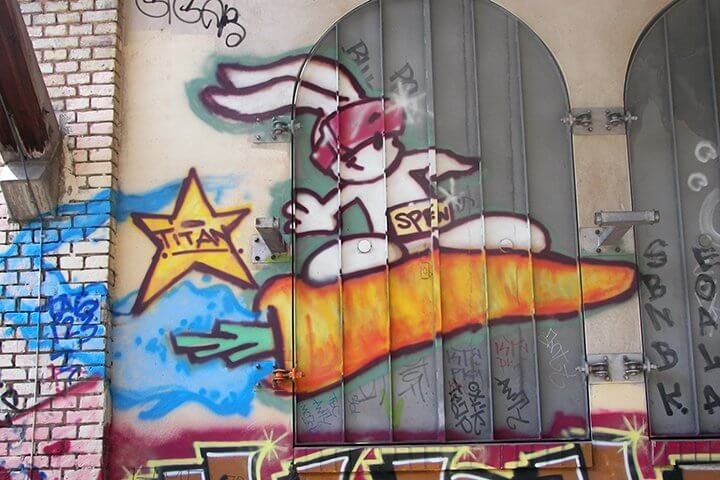 Dienstag, 17. Januar 2023
VonTeam
Im #DealMonitor für den 17. Januar werfen wir einen Blick auf die wichtigsten, spannendsten und interessantesten Investments und Exits des Tages in der DACH-Region. Alle Deals der Vortage gibt es im großen und übersichtlichen #DealMonitor-Archiv.
INVESTMENTS
honeysales

Der niederländische Geldgeber Airbridge Equity Partner (auch bei TravelCircus investiert) sowie Business Angels wie Felix Plog (Ex-Partner TruVenturo), Jan Bechler (Gründer von Finc3) und Ingo Drexler (altitude) investieren nach unseren Informationen 2,5 Millionen Euro in honeysales. Das Startup aus Berlin, das 2021 von Daniel Brusch (früher Vice President Sales bei TruVenturo), Guilherme Ribeiro (zuletzt unter anderem Banxware, Klarna) und Stefan Meyer (zuletzt unter anderem Comatch) gegründet wurde, unterstützt Unternehmen in Sachen Vertrieb und positioniert sich als Meeting-as-a-Service-Dienst. "We automate the prospecting of sales leads for B2B companies. After a 30 min conversation to define your ideal customer profile, we source, enrich and start contacting highly relevant leads for you in less than one hour", teilt das Team zum Konzept mit. Mehr im Insider-Podcast #EXKLUSIV
Zasta 

Die Vereinigte Volksbank, die bereits Startups wie Billie, Ratepay oder Mondu finanziert, gewährt der Steuer-App Zasta eine Kreditlinie in Höhe von 60 Millionen Euro – siehe Finance Forward. "Mit dem Angebot ermöglicht Zasta eine Steuersofort-Auszahlung von 75 % der geschätzten Steuererstattung. Bei dem Berliner Startup Taxfix liegt der Wert nur bei 50 %, Steuergott wirbt mit bis zu 80 %", heißt es im Artikel. Das TaxTech-Startup, aus Rostock, von Michael Potstada und Jörg Südkamp gegründet, positioniert sich als "führende Steuerberater-Plattform in Deutschland". Über das Startup können Nutzer:innen ihre Steuererklärung von einem Steuerberater erstellen lassen. Mehr über Zasta
vialytics

 Scania Growth Capital, das Investmentvehikel des Fahrzeugherstellers Scania, sowie die beiden Altinvestoren EnBW New Ventures und Statkraft Ventures investieren 10 Millionen US-Dollar in vialytics – siehe Gründerszene. Das Stuttgarter Unternehmen, das 2018 von Patrick Glaser, Achim Hoth und Danilo Jovicic-Albrecht gegründet wurde, sorgt mit Hilfe von Künstlicher Intelligenz für bessere Straßen. vialytics erfasst den Zustand der Straßeninfrastruktur und wertet diesen automatisiert aus. Statkraft Ventures und EnBW New Ventures investierten in den vergangenen Jahren bereits eine siebenstellige Summe in das Unternehmen. Mehr über vialytics
waterdrop

 Tennisstar Novak Djokovic investiert eine siebenstellige Summe in waterdrop. Zudem wird Djokovic Markenbotschafter des Unternehmens. Die Jungfirma aus Wien, 2016 von Martin Murray gegründet, setzt auf "kleine, kompakte Würfel, die pures Wasser im Handumdrehen in ein erfrischendes Getränk verwandeln". Temasek und Altinvestoren wie Bitburger Ventures und Founders Future investierten zuletzt 60 Millionen Euro in Waterdrop. Bundesweit bekannt wurde das Startup durch einen Auftritt bei "Die Höhle der Löwen". Familien-Löwin Dagmar Wöhrl investierte damals nach einigem hin und her 500.000 Euro in das Unternehmen. Mehr über Waterdrop
Moonblock

Business Angels wie Leon Szeli, Gründer von Presize, und der ehemalige Audi-CTO Peter Mertens investieren eine sechsstellige Summe in Moonblock. Das Startup aus München, das von Anne Greul, Patrick Tu und Sebastian Wagner gegründet wurde, positioniert sich als "webbasierte Analyseplattform für Marken-NFTs und Metaverse-Aktivitäten". Das Team "ermöglicht es Marken NFT-Projekte zu finden, analysieren und bewerten". 
pola

Business Angels wie Fußballprofi und Nationalspieler Benjamin Henrichs (RB Leipzig), und Rose Bikes-Gesellschafter Marcus Diekmann investieren eine sechsstellige Summe in pola. Das Startup aus Köln, das 2021 von Sophia Wittrock und Adrian Ballosch gegründet wurde, positioniert sich als "AI-SaaS Tool für Models und Creator". Über das Unternehmen können sich "Content Faces sehr leicht eine Sedcard erstellen ohne Vorerfahrung und so von Scouts entdeckt werden". 
MERGERS & ACQUISITIONS
GameDuell

 Das indische Unicorn Mobile Premier League (MPL) übernahm weitgehend unbemerkt bereits vor knapp einem Jahr das Berliner Games-Unternehmen GameDuell. Das Unternehmen, 2003 von Kai Bolik, Michael Kalkowski und Boris Wasmuth, setzt seit Ewigkeiten auf Karten-, Brett- und Geschicklichkeitsspiele. GameDuell erwirtschaftete 2021 einen Umsatz in Höhe von 23,6 Millionen Euro (Vorjahr: 21,9 Millionen). Der Jahresüberschuss lag 2021 bei 949.040 Euro (Vorjahr: 4,6 Millionen). Rund 100 Mitarbeiter:innen arbeiten derzeit für das Unternehmen. Burda Digital Ventures, Holtzbrinck Ventures und Wellington finanzierten GameDuell in der Vergangenheit. Holtzbrinck Ventures und Burda Digital Ventures stiegen 2016 bei GameDuell aus. Mehr über GameDuell
Flexcavo

 Das dänische IoT-Dienstleistungsunternehmen Trackunit übernimmt das Berliner ConTech Flexcavo. Beim Unternehmen, das von Benedict Aicher und Leonhard Fricke gegründet wurde, dreht sich alles um das Mieten von Baumaschinen. "Flexcavo wird nach der Übernahme seine Softwarelösung für Kunden in der Baubranche weiterführen. Das Unternehmen ist darauf spezialisiert die Workflows und Prozesse zwischen Baustelle, Bauhof und Zentrale zu optimieren und automatisieren. Dies ermöglicht Bauunternehmen und Vermietern ihre Effizienz zu steigern, Kosten zu senken und die Zusammenarbeit des Teams zu stärken", heißt es in der Presseaussendung. VR Ventures, Picus Capital, Rivus Ventures und FJ Labs sowie mehrere Business Angels investierten zuletzt 7,5 Millionen Euro in Flexcavo. 30 Mitarbeiter:innen arbeiten derzeit für Flexcavo. Mehr über Flexcavo 
Startup-Jobs: Auf der Suche nach einer neuen Herausforderung? In der unserer Jobbörse findet Ihr Stellenanzeigen von Startups und Unternehmen.
Foto (oben): azrael74