#DealMonitor
Der #DealMonitor, unsere Übersicht über Investments und Exits, bietet werktäglich alle Deals des Tages. Heute geht es um OneTrust und Planetly, simpleclub, Blickfeld, Holo-Light, Receeve, Bunch und Beatvest.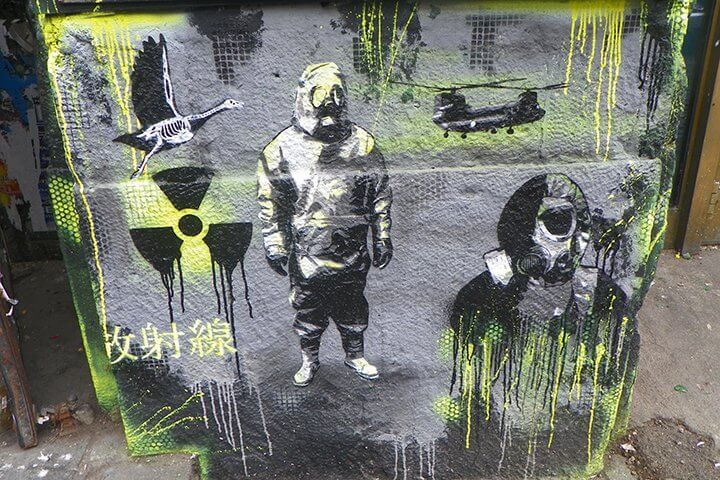 Mittwoch, 8. Dezember 2021
VonAlexander Hüsing
Im aktuellen #DealMonitor für den 8. Dezember werfen wir wieder einen Blick auf die wichtigsten, spannendsten und interessantesten Investments und Exits des Tages in der DACH-Region. Alle Deals der Vortage gibt es im großen und übersichtlichen #DealMonitor-Archiv.
MERGERS & ACQUISITIONS
Planetly

Das US-Unternehmen OneTrust, das sich um Datenschutz-, Sicherheits-, Ethik- und ESG-Technologien kümmert, übernimmt das junge Berliner ClimateTech Planetly. "OneTrust wird seine Ressourcen und Netzwerk einsetzen, um stark in Planetlys exzellente Technologie und Team zu investieren, weitere Services rund um ESG- & Carbon-Management für bestehende und neue Kunden zu ermöglichen und Planetly global zu skalieren", teilen die Unternehmen mit. Das Klima-Startup Planetly, das 2020 von Anna Alex (Outfittery) und Benedikt Franke (Helpling) gegründet wurde, entwickelt eine Software, mit der Unternehmen ihren CO2-Fußabdruck ermitteln können. Nach eigenen Angaben nutzen bisher 200 Kunden Planetly – darunter BMW, HelloFresh und The Economist Group. Speedinvest, 468 Capital, Cavalry Ventures und diverse Business Angels investierten in den vergangenen Monaten rund 7,8 Millionen Euro in das junge Unternehmen. "OneTrust gibt uns die Möglichkeit, unser Ziel, Unternehmen bei der Reduzierung ihrer Emissionen zu helfen, über Nacht auf eine globale Ebene zu heben", teilt das Planetly-Team zum schnellen Exit mit. Zuletzt plante das Unternehmen noch weitere Investmentrunden, dem Planetly-Team lagen wohl auch schon weitere Termsheets, also Absichtserklärungen, für weitere Investments vor.
INVESTMENTS
simpleclub

Bekannte Startup-Unternehmer wie Daniel Krauss (FlixBus), Christian Hülsewig (Schüttflix), David Nothacker, Julius Kurt Köhler, Nicolaus Schefenacker (alle sennder), Matti Niebelschütz (CoachHub) sowie Altinvestor HV Capital investieren 1,25 Millionen in simpleclub – wie wir vorab in Erfahrung bringen konnten. "Die eingesammelte Summe wird eingesetzt, um das aktuell starke Wachstum von simpleclub noch weiter voranzutreiben und neue Technologien wie Augmented-Reality in die Lernapp zu integrieren", teilt das Unternehmen mit. Das Startup aus München, das 2015 von Alexander Giesecke und Nicolai Schork gegründet wurde, positioniert sich als Lern-App für Schüler.  Die Gründer haben schon 2011, als Elftklässler mit ihrem Projekt angefangen – mit Mathematik-Erklärvideos auf YouTube. HV Capital investierte im Oktober 2020 bereits 2 Millionen Euro in Simpleclub. #EXKLUSIV
Blickfeld

Die Private-Equity-Gesellschaft New Future Capital (NFC) investiert gemeinsam mit Bayern Kapital, Continental, Fluxunit – ams Osram Ventures, High-Tech Gründerfonds (HTGF), Tengelmann Ventures und UVC Partners 31 Millionen US-Dollar in Blickfeld. Das Lidar-Unternehmen spricht dabei von einer "Erweiterung der Serie A-Finanzierung". Das 2017 von Mathias Müller, Florian Petit und Rolf Wojtech in München gegründete Startup entwickelt und produziert Light Detection and Ranging-Sensoren für die Umfelderfassung. "Die Finanzierungserweiterung fällt in eine Zeit, in der Blickfeld deutlich wächst und in neue Märkte expandiert. Das Unternehmen plant die Weiterentwicklung von Sensoren und Software, die die zuverlässige Erfassung und Nutzung von 3D-Daten weiter vorantreiben werden", heißt es in der Presseaussendung.
Holo-Light

 EnBW New Ventures, Future Energy Ventures und Bayern Kapital investieren 5,3 Millionen Euro in Holo-Light. Das deutsch-österreichische Unternehmen, das 2015 von Florian und Susanne Haspinger, Alexander Werlberger und Luis Bollinger gegründet wurde, entwickelt eine "universale Streaming-as-a-Service-Plattform für Augmented- und Virtual Reality-Applikationen". Mit Holo-Light können etwa Ingenieure industrielle 3D-Inhalte entwerfen, erstellen, bearbeiten, optimieren und teilen. EnBW New Ventures, Bayern Kapital, Toprope Ventures und innogy Innovation Hub investierten zuletzt bereits 4 Millionen Euro in das Startup, das in Ismaning bei München und Innsbruck residiert.
Receeve

ABN AMRO Ventures, der Investmentableger der niederländischen Bank ABN AMRO, investiert 4 Millionen Euro in Receeve – siehe TechCrunch. Das Hamburger FinTech, das 2019 von Paul Jozefak und Michael Backes (beide zuvor Liquid Labs) gegründet wurde, positioniert sich als "digital debt servicing platform". Seaya Ventures und 14W, Mangrove, Speedinvest und Seedcamp investierten zuletzt 13,5 Millionen US-Dollar in Startup.
Bunch

 Embedded Capital, der noch junge FinTech-Fonds von Finleap-Macher Ramin Niroumand, investiert in Bunch – siehe FinanceFWD. Das Berliner Startup, das von Enrico Ohnemüller, zuletzt Innovationschef bei Finleap, und Levent Altunel, zuvor Paua Ventures, gegründet wurde, möchte Privat-Investments digitalisieren. "Over the last years, the push for democratisation in the public market has resulted in unprecedented growth in retail investors, stocks, and venture valuations – however little has happened on the private side. And technology investors still use phone calls and print outs to get their deals done. We will change this landscape for all investors in Europe", heißt es in der Selbstbeschreibung. Embedded Capital investierte zuvor bereits in Nelly.
beatvest

Der Berliner Geldgeber APX, hinter dem Porsche und Springer stecken, sowie N26-Mitgründer Max Tayenthal investieren eine sechsstellige Summe in beatvest – siehe Gründerszene. Das FinTech, das von Sophie Thurner und Julia Kruslin gegründet wurde, positioniert sich als anfängerfreundliche Investmentplattform. In der Selbstbeschreibung heißt es: "beatvest connects education with tools in order to provide a personalised, do-it-yourself investment experience that supports investment beginners in building long-term wealth".
Startup-Jobs: Auf der Suche nach einer neuen Herausforderung? In der unserer Jobbörse findet Ihr Stellenanzeigen von Startups und Unternehmen.
Foto (oben): azrael74