#DealMonitor
Der #DealMonitor, unsere Übersicht über Investments und Exits, bietet werktäglich alle Deals des Tages. Heute geht es um Prematch, hye, u impact, PSB Presse Service Bonn und PressMatrix sowie den Berlin Startup School Accelerator.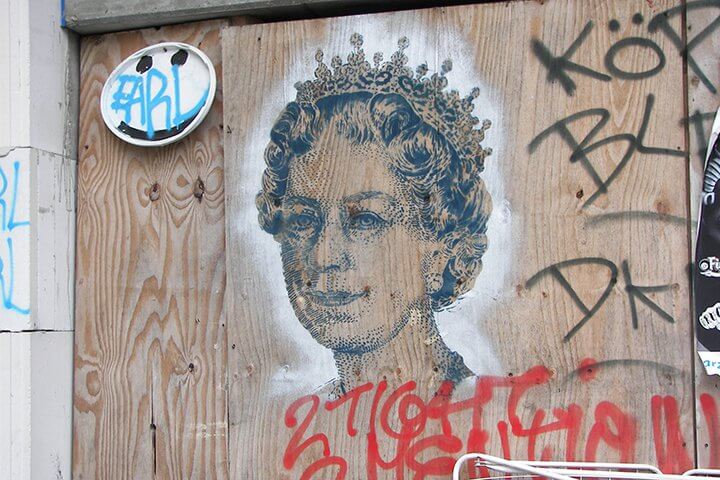 Freitag, 22. Oktober 2021
VonTeam
Im aktuellen #DealMonitor für den 22. Oktober werfen wir wieder einen Blick auf die wichtigsten, spannendsten und interessantesten Investments und Exits des Tages in der DACH-Region. Alle Deals der Vortage gibt es im großen und übersichtlichen #DealMonitor-Archiv.
INVESTMENTS
Prematch

Business Angels wie Ralf Reichert, Nikolaus Glasmacher, Frederick Roehder, Tobias Tschötsch, Roman Kirsch, Alex Luik, Nils Wilde, Robert Ermich und Christian Greb investieren eine sechsstellige Summe in Prematch. Das Startup aus Köln, das von Niklas Brackmann, Fiete Grünter und Lukas Röhle gegründet wurde, setzt auf eine Amateurfußball-App. "Wir finden für dich alle News, Videos und Bildergalerien, in denen du, dein Team und deine Favoriten vorkommen. Dabei filtern wir für dich die irrelevanten News, sodass du nur das bekommst, was dich wirklich interessiert", schreibt die Jungfirma in eigener Sache.
hye

Die Little Lunch-Gründer Daniel und Denis Gibisch investieren in hye. Das Startup aus Augsburg, das von Andre Klan sowie der Influencerin und Moderatorin Cathy Hummels gegründet wurde, positioniert sich als "Mental Wellbeing-Getränk". Zum Konzept schreibt das Team: "Die enthaltenen Adaptogene und Nootropika helfen dem Körper durch ihre entspannende und stimmungsaufhellende Wirkung stressige Momente besser zu meistern. Sie unterstützen die kognitiven Fähigkeiten und helfen in Stresssituationen, einen kühlen Kopf zu bewahren".
u impact 

SDG Investments investiert in das Berliner FinTech u impact. Das Berliner Startup, das 2020 von Lesley Li, Clemens Chaskel und Alistair Hume gegründet wurde, möchte Impact Investing für jeden Privatanleger zugänglich zu machen. Auf der Website heißt es: "We establish the emotional connection between people and finance by demystifying the world of sustainable investing".
MERGERS & ACQUISITIONS
PressMatrix

Das Unternehmen PSB Presse Service Bonn, ein Dienstleister für Verlage, übernimmt PressMatrix. Das Berliner Unternehmen, das 2011 von Daniel Höpfner, Jens Gützkow und Christian Marsch gegründet wurde, positioniert sich als Dienstleister, der es Verlagen und Unternehmen ermöglicht, Zeitschriften und Zeitungen als Applikation auf Tablets und mobilen Endgeräten anzubieten. Investoren wie PDV Inter-Media Venture, High-Tech Gründerfonds (HTGF), LBBW Venture und Vilitas investierten in den vergangenen Jahren rund 3 Millionen Euro in den Digital Publishing-Anbieter.
VENTURE CAPITAL
Berlin Startup School Accelerator

Der Berlin Startup School Accelerator unterstützt Berliner Startups und möchte diese in sechs Monaten vom "Prototypen bis zur 'Investor-Readiness'" begleiten. "Die Themen Vielfalt und Inklusion sowie Leadership stehen in Form von Workshops auch auf dem Programm. Wohl gemerkt nicht optional, sondern als fester Bestandteil des Accelerators. Also nicht immer nur höher, schneller und weiter, sondern vor allem menschlicher und nachhaltiger", teilt der Accelerator mit. Und hier die finanziellen Details: "2.000 Euro gibt es für bis zu vier Teammitglieder, Plätze im eigenen Co-Working Space und Coaching- bzw. Beratungs-Budget obendrauf". Anteile müssen die Gründer:innen dabei keine abgeben.
Achtung! Wir freuen uns über Tipps, Infos und Hinweise, was wir in unserem #DealMonitor alles so aufgreifen sollten. Schreibt uns eure Vorschläge entweder ganz klassisch per E-Mail oder nutzt unsere "Stille Post", unseren Briefkasten für Insider-Infos.
Startup-Jobs: Auf der Suche nach einer neuen Herausforderung? In der unserer Jobbörse findet Ihr Stellenanzeigen von Startups und Unternehmen.
Foto (oben): azrael74