#DealMonitor
Der #DealMonitor, unsere Übersicht über Investments und Exits, bietet werktäglich alle Deals des Tages. Heute geht es um AnyDesk, Floy, Meine Erde, Rekursive, Superbryte, Trailer1, tucan, Gaming Star, Deutsche Bank und better payment. Zudem gehen AlphaQ Venture Capital und der dritte Fonds von Discovery Ventures an den Start.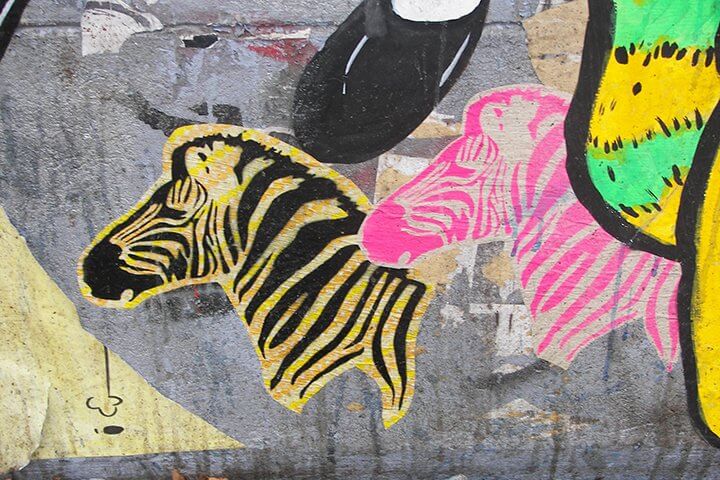 Montag, 20. September 2021
VonTeam
Im aktuellen #DealMonitor für den 20. September werfen wir wieder einen Blick auf die wichtigsten, spannendsten und interessantesten Investments und Exits des Tages in der DACH-Region. Alle Deals der Vortage gibt es im großen und übersichtlichen #DealMonitor-Archiv.
INVESTMENTS
AnyDesk

Der amerikanische Finanzinvestor General Atlantic steht nach unseren Informationen vor einem Investment in AnyDesk. Angedacht ist eine 50 Millionen-Investmentrunde, die aber zum Großteil aus Secondaries besteht. Das junge Unternehmen AnyDesk möchte quasi TeamViewer als erste Adresse für den Fernzugriff auf Rechner ablösen. Insight Partners, EQT Ventures sowie Business Angels wie Chris Hitchen und Andreas Burike investierten in den vergangenen Jahren bereits in AnyDesk. General Atlantic hatte sich schon vor etlichen Monaten für einen Einstieg bei AnyDesk interessiert. Die Bewertung soll nun bei rund 700 Millionen Euro liegen Mehr im Insider-Podcast #EXKLUSIV
Floy

Der Münchner Geldgeber 10x Founders, xdeck aus Köln sowie Business Angels wie Christian Vollmann, Oliver Zirwes, Robert Maier und Oliver Roskopf investieren nach unseren Informationen in Floy. Das Münchner Startup, das 2021 von Leander Märkisch und Benedikt Schneider gegründet wurde, entwickelt "medizinische Softwarelösungen". 10X hält nun rund 16 % am Unternehmen. Mehr im Insider-Podcast #EXKLUSIV
Meine Erde

Der Berliner Geldgeber Project A Ventures investiert nach unseren Informationen gemeinsam mit Fußballweltmeister Mario Götze sowie zahlreichen Business Angels – darunter Tim Schumacher, Christian Vollmann, Lukas Brosseder, Johannes Kreibohm, Johannes Schaback sowie Just Beyer in Meine Erde. Das Berliner Startup, das 2021 von mbr targeting-Gründer Pablo Metz und Max Hüsch gegründet wurde, setzt auf "Organisation, Vermittlung und Durchführung von Bestattungen". Mehr im Insider-Podcast #EXKLUSIV
Rekursive

Der Berliner Kapitalgeber Atlantic Labs investiert nach unseren Informationen gemeinsam mit Factory-Macher Udo Schloemer in Rekursive. Das Berliner Startup, das 2020 von Sascha Kellert, ezeep-Gründer, ins Leben gerufen wurde, kann man als eine Art "ESOP as a Service" beschreiben. In der Selbstbeschreibung heißt es: "We're on a mission to increase employee ownership. We want to make setting up an employee owned business as easy as setting up a shopify store". Atlantic Labs hält nun 20 % an Rekursive. Mehr im Insider-Podcast #EXKLUSIV
Superbryte

Der Berliner Kapitalgeber Atlantic Labs investiert nach unseren Informationen  in Superbryte. Die Berliner Jungfirma, die 2021 von Hicham Ratnani und Daniel von Waldthausen gegründet wurde, setzt auf das Trendthema Lernen in der Remote World. "At Bryte, we help trainers, coaches and instructors to prepare, run and follow-up remote corporate trainings. We provide a holistic, intuitive and engaging all-in-one platform", schreiben die Hauptstädter. Mehr im Insider-Podcast #EXKLUSIV
Trailer1

Der Berliner Kapitalgeber Atlantic Labs investiert nach unseren Informationen in Trailer1. Das Kölner Startup, das 2021 von Kaspar Filipp und Jakob Sadoun gegründet wurde, kümmert sich um "Vermietung, Leasing und Handel mit Transportmitteln". Konkret geht es um LKW-Auflieger. Auf der Website heißt es: "Schluss mit teurer Anschaffung und langen Standzeiten. Buchen Sie jetzt flexibel einen Auflieger bei Trailer1 und genießen Sie ein sorgloses Service Rundum-Paket". Atlantic Labs hält nun 10 % am Unternehmen. Mehr im Insider-Podcast #EXKLUSIV
tucan

Jetzt offiziell: Der Berliner Kapitalgeber IBB Ventures, die HT Venture Group, Wayra Deutschland und Altgesellschafter APX (Porsche und Springer) investieren – wie bereits berichtet – in tucan. In der Investmentrunde, an der auch Faraday Venture Partners beteiligt ist, fließt eine siebenstellige Summe in die Jungfirma. Hinter dem Berliner Startup, das 2020 von Michael Schramm, Florian Polak und Lukas Rintelen gegründet wurde, verbirgt sich ein "Tool für produktivere Meetings". Die Berliner schreiben zum Konzept: "Unsere Software liest automatisch wesentliche Informationen aus deinen Gesprächen heraus, verknüpft diese und analysiert sie. Konzentriere dich auf deine Gespräche, Tucan.ai übernimmt den Rest".
Gaming Star

"Rap-Mogu" Xatar investiert über G-Ventures, der Investmentableger von Goldmann Entertainment, in Gaming Star. "G-Ventures bringt dabei nicht nur die Social Media-Reichweiten einiger der angesagtesten Künstler des Landes mit, sondern auch die Marketing-Power seines Netzwerks", teilt das Unternehmen mit. Das Berliner Startup, das 2019 von Artem Morgunov gegründet wurde, bietet Gamern die "Möglichkeit, mit ihren Gaming-Fähigkeiten Geld von zu Hause aus hinzuzuverdienen".
MERGERS & ACQUISITIONS
better payment

Die Deutsche Bank übernimmt das Berliner FinTech better Payment – siehe Finanz-Szene.de. "Zum Kaufpreis wollte sich die Deutsche Bank am Wochenende nicht äußern. Marktkenner gehen von einem tendenziell eher niedrigen als mittleren zweistelligen Mio.-Betrag aus", heißt es im Bericht. Das junge Berliner Start-up, 2013 gegründet, bringt sich als "unabhängiger Payment Service Provider und Anbieter innovativer Lösungen rund um ePayment" ins Spiel. Das Team entwickelte unter anderem ein eigenes Payment-Gateway.
VENTURE CAPITAL
AlphaQ Venture Capital

Die vier Szenegrößen Marcus Börner (reBuy, Optiopay), Oliver Oster (Optiopay), Stephan Heller (Watchmaster, FinCompare) und Marius Weber (Partner bei Rheingau Founders) legen nach unseren Informationen mit AlphaQ Venture Capital einen Fond of Fonds-Anbieter auf. Der Fonds-Investor, der als Evergreen-Vehikel aufgestellt ist, plant bis zu 1,5 Milliarden Euro in verschiedene deutsche und ausländische Kapitalgeber zu investieren. Langfristig ist ein IPO von AlphaQ Venture Capital geplant. Mehr im Insider-Podcast #EXKLUSIV
Discovery Ventures

Der Berliner Frühphasengeldgeber Discovery Ventures, der von Jan Deepen und Stefan Jeschonnek (Gründer von Zeitgold und SumUp), legt einen dritten Fonds auf – siehe FinanceFWD. "Zwischen 200.000 und einer halben Million Euro stecken sie in eine junge Firma, sechs bis acht Investments wollen sie pro Jahr machen", heißt es im Artikel. Seit Ende 2015 investiert Discovery Ventures in junge Unternehmen. Zum Portfolio der Berliner gehören Unternehmen wie Gorillas, Choco und Trade Republic. Vor allem beim flaschenpost.de-Exit konnte Discovery Ventures zuletzt ordentlich Geld vom Tisch nehmen.
Achtung! Wir freuen uns über Tipps, Infos und Hinweise, was wir in unserem #DealMonitor alles so aufgreifen sollten. Schreibt uns eure Vorschläge entweder ganz klassisch per E-Mail oder nutzt unsere "Stille Post", unseren Briefkasten für Insider-Infos.
Startup-Jobs: Auf der Suche nach einer neuen Herausforderung? In der unserer Jobbörse findet Ihr Stellenanzeigen von Startups und Unternehmen.
Foto (oben): azrael74