#DealMonitor
Der #DealMonitor, unsere Übersicht über Investments und Exits, bietet werktäglich alle Deals des Tages. Heute geht es um Chronext, Wikitude und Qualcomm, Osterus sowie Faaren.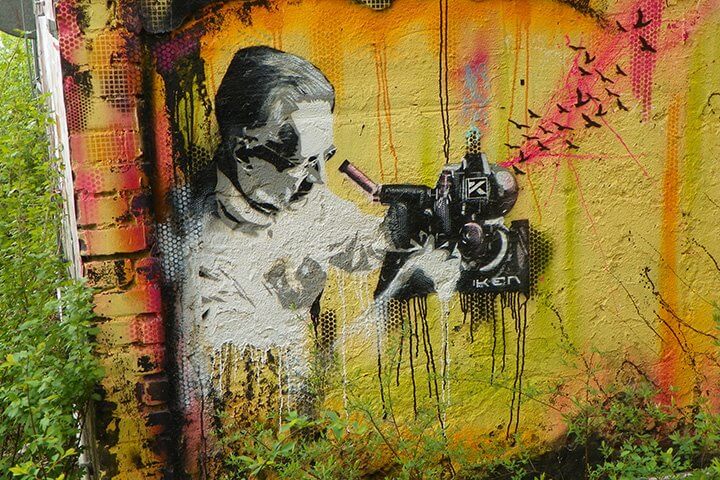 Freitag, 10. September 2021
VonTeam
Im aktuellen #DealMonitor für den 10. September werfen wir wieder einen Blick auf die wichtigsten, spannendsten und interessantesten Investments und Exits des Tages in der DACH-Region. Alle Deals der Vortage gibt es im großen und übersichtlichen #DealMonitor-Archiv.
STOCK MARKET
Chronext 

Das junge Uhren-Startup Chronext geht – wie erwartet – an die Börse. Der Börsengang an der SIX Swiss Exchange soll im vierten Quartal dieses Jahres über die Bühne gehen. "Der Börsengang wird voraussichtlich eine Kapitalerhöhung von circa 250 Millionen Schweizer Franken (230 Millionen Euro) sowie eine Platzierung bestehender Aktien bestimmter Aktionäre umfassen", teilt das Unternehmen mit. Im vergangenen Jahr erwirtschaftete Chronext einen Umsatz in höhe von rund 100 Millionen Euro. Zu den Investoren von Chronext, 2013 von Philipp Man und Ludwig Wurlitzer in der Schweiz gegründet gegründet, gehören Slingshot Ventures, Endeit Capital, Tengelmann Ventures, Partech Ventures, Capnamic Ventures, NRW.BANK, InVenture Partners und Octopus Ventures. Mehr als 100 Millionen Eigen- und Fremdkapital flossen in den vergangenen Jahren in die Jungfirma., die auch in Köln residiert. Mehr über Chronext 
MERGERS & ACQUISITIONS
Wikitude

 Der kalifornische Chip-Gigant Qualcomm übernimmt das 2009 gegründete Salzburger Augmented Reality-Unternehmen Wikitude – siehe brutkasten. "Fest steht, dass Qualcomm den Extended Reality-Bereich seit Jahren stark forciert und mit seinen Snapdragon-Prozessoren Hardware-Zulieferer für viele der bekanntestes VR- und AR-Produkte ist", heißt es im Artikel. Wikitude wurde in den vergangenen Jahren unter anderem von Tecnet, Hermann Futter und der Cielo Privatstiftung unterstützt.
INVESTMENTS
Osterus

 APX und Ilavska Vuillermoz Capital investieren gemeinsam mit Lieferando-Gründer Jörg Gerbig und N26-Gründer Max Tayenthal 1,3 Millionen Euro in Osterus. Das junge Berliner HR-Unternehmen, das 2019 von Julian Herzog und Vladimir Avramov gegründet wurde, entwickelt ein automatisiertes Datenanalysetool zum Auswertungen von Lebensläufe und Anschreiben. "We aggregate data and use our analytics to create risk models, data warehouses and resume processing tools for businesses and consumers", teilen die Gründer mit.
Faaren

 Die Kroschke-Gruppe, ein Dienstleister rund um Kfz-Themen, investiert eine ungenannte Summe in Faaren. Das 2018 von Daniel Garnitz, Maximilian Renoth, Konstantin Stenzel, Eike Ben Seifert und Fabian Hage gegründete B2B-Unternehmen unterstützt Autohändler, die ins Abo-Konzept einsteigen möchten. Der Helvetia Venture Fund, ein Ableger der Helvetia Schweizerische Versicherungsgesellschaft, investierte zuletzt gemeinsam mit den Flixbus-Gründern eine siebenstellige Summe in das junge Auto-Abo-Startup aus Rottendorf. Mehr über Faaren
Achtung! Wir freuen uns über Tipps, Infos und Hinweise, was wir in unserem #DealMonitor alles so aufgreifen sollten. Schreibt uns eure Vorschläge entweder ganz klassisch per E-Mail oder nutzt unsere "Stille Post", unseren Briefkasten für Insider-Infos.
Startup-Jobs: Auf der Suche nach einer neuen Herausforderung? In der unserer Jobbörse findet Ihr Stellenanzeigen von Startups und Unternehmen.
Foto (oben): azrael74