#Podcast
Im neuen Startup-Radar-Podcast stellen wieder fünf Gründer:innen ihre Ideen vor. Freut euch auf askui, brightensport, Less Waste Box, Snack That und Fraankly. Die Gründer:innen haben jeweils 180 Sekunden Zeit, ihr Startup vorzustellen.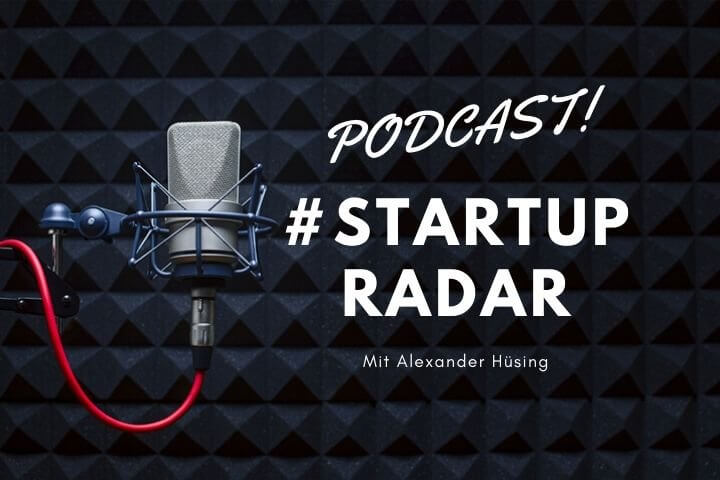 Mittwoch, 16. Februar 2022
VonTeam
Im Startup-Radar-Podcast, unserem Pitch-Podcast, stellen in jeder Ausgabe fünf Gründer:innen ihre Ideen vor. Die Gründer:innen haben jeweils 180 Sekunden Zeit, ihr Startup vorzustellen. Auf die virtuelle Pitch-Bühne treten diesmal askui, brightensport, Less Waste Box, Snack That und Fraankly. Und jetzt geht es auch schon los!
Startup-Radar #30– Der Podcast
Unser Sponsor
Die heutige Ausgabe wird präsentiert von Dell Technologies. Mit Dell Technologies findet ihr passende IT-Infrastruktur-Lösungen, die eurem Unternehmen helfen, erfolgreich zu sein. Dabei bekommt ihr die Unterstützung von Dell Technologies ExpertInnen, die die geschäftlichen IT-Herausforderungen und -Bedürfnisse von Unternehmen kennen sowie verstehen, und euch helfen, die richtigen Produkte und Dienstleistungen, die zu euch passen, zu finden. Die Dell Technologies ExpertInnen empfehlen Unternehmen beispielsweise Dell Latitude Laptops und 2-in-1-Systeme, da sie zu den sichersten Business PCs mit eingebauten intelligenten Funktionen gehören. Ruft jetzt unter 0800-724 48 69 an und sprecht direkt mit Dell Technologies ExpertInnen. Alle Infos findet ihr auch unter www.dell.de/KMU-Beratung
Startup-Radar #30 – Die Startups
askui

askui aus Karlsruhe, das von Jonas Menesklou und Dominik Klotz gegründet wurde, kümmert sich um die Automatisierung von UI-Tests. Auf der Website heißt es: "Bring vision to your code and automate any technology and any use case by automating operating systems instead of applications".
brightensport

brightensport aus München setzt auf eine Plattform, auf der Nutzer:innen "die besten Spitzensportler:innen persönlich um Rat fragen" können. So sollen "Sportler:innen unabhängig von Sportart und Level" alle Fragen rund um ihren Sport echten Expert:innen stellen können.
Less Waste Box

Das Kölner Startup Less Waste Box bietet einen Lieferdienst für nachhaltigen Bürobedarf. Die Bestellungen werden aktuell innerhalb von Köln mit dem Fahrrad geliefert. Das Sortiment umfasst etwa umweltfreundliche Schreibwaren, recyceltes Druckerpapier, plastikfreie Handseife sowie Fair Trade-Kaffee.
Snack That

Snack That aus Henstedt-Ulzburg bietet eine schnelle Frühstücksmahlzeit aus pflanzenbasierten Inhaltsstoffen. "Alles was du brauchst, um mit Leichtigkeit und viel Energie deinen Tag zu rocken", schreibt das Team zum Konzept. Die Mahlzeit lässt sich in drei Minuten zubereiten.
Fraankly

Fraankly (inzwischen als Trune unterwegs) aus Wien setzt auf "ehrliches und offenes Feedback". Das Startup stellt seinen Kunden dafür einen sicheren Raum zum Austausch zur Verfügung. "This is crucial if you want really honest feedback to improve your outputs", schreiben die Gründer.
Startup-Jobs: Auf der Suche nach einer neuen Herausforderung? In der unserer Jobbörse findet Ihr Stellenanzeigen von Startups und Unternehmen.
Foto (oben): ds