#DealMonitor
Der #DealMonitor, unsere Übersicht über Investments und Exits, bietet werktäglich alle Deals des Tages. Heute geht es um Cansativa, Scrona, rightmart, Certifaction, Climedo, Edurino, XO Life, Alpakas, independesk, PaketConcierge, Nexxiot und Urwahn. Zudem legt HV Capital legt einen sogenannten Continuation Fonds auf.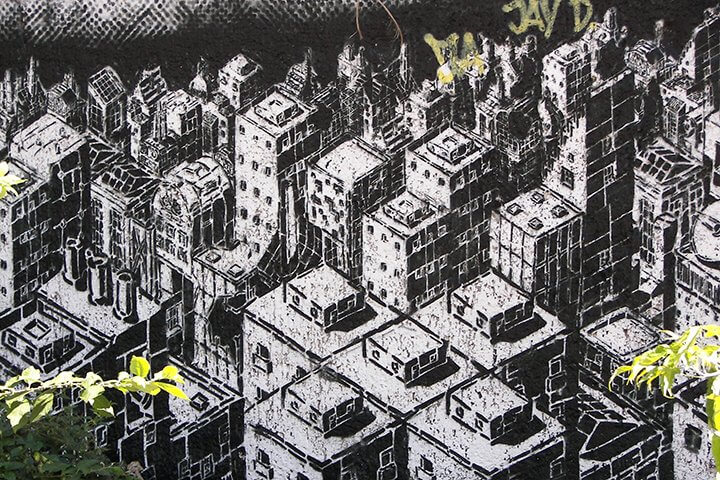 Mittwoch, 16. Februar 2022
VonTeam
Im #DealMonitor für den 16. Februar werfen wir einen Blick auf die wichtigsten, spannendsten und interessantesten Investments und Exits des Tages in der DACH-Region. Alle Deals der Vortage gibt es im großen und übersichtlichen #DealMonitor-Archiv.
INVESTMENTS
Cansativa

Der amerikanische Cannabis-Investor Casa Verde Capital, der vom Rapper Snoop Dogg initiiert wurde, Argonautic Ventures und das  Münchner Family Office Alluti investieren knapp 13 Millionen Euro in Cansativa. "Die Cansativa Group wird die Ressourcen der Finanzierungsrunde nutzen, um die eigene Cannabis-Plattform weiter auszubauen. Die Gruppe wird sich neben dem integrierten Produkt- und Serviceportfolio rund um Medizinalcannabis auch im Genusscannabis-Bereich breit aufstellen und erwartet starkes Wachstum im eigenen B2B-Cannabis-Marketplace", teilt das Unternehmen mit. Das Unternehmen aus Mörfelden-Walldorf in Hessen, das Benedikt Sons und Jakob Sons gegründet wurde, positioniert sich als "One-Stop-Shop für Medizinalcannabis". Mehr über Cansativa
Scrona 

 AM Ventures, Trumpf Venture, Verve Ventures und Dieter Manz sowie das Schweizer Staatssekretariat für Bildung, Forschung und Innovation (SERI) investieren 9,6 Millionen US-Dollar in Scrona. Das Startup aus Zürich, das 2014 von Patrick Galliker, Martin Schmid und Julian Schneider gegründet wurde, setzt auf eine  3D-Drucktechnologie, die Drucke mit "ultrahoher Auflösung und hoher Geschwindigkeit" ermöglicht. "The new capital will allow Scrona to accelerate the industrialization and commercialization of this novel printing technology and develop new applications across multiple industries including semiconductor manufacturing, high-end displays, electronics, and PCB", teilt das Unternehmen mit.
rightmart 

Die Münchner Auxilia Rechtsschutz-Versicherungs-Aktiengesellschaft investiert gemeinsam mit den Firmengründern 6,5 Millionen Euro in rightmart. Das LegalTech aus Bremen, das 2015 von Marco Klock und Philipp Harslebe gegründet wurde, setzt auf digitale Rechtsdienstleistunge. Zum Unternehmen gehören die Plattformen hartz4widerspruch.de und dieselskandal-helfer.de. Über die beiden Plattformen können sich "Verbraucher:innen eine automatisierte Ersteinschätzung ihres Falls einholen".
Alpakas

Vorwerk Ventures, FoodLabs, MVPF Factory und Angel Investoren wie Lawrence Leuschner, Tim Marbach, Julian Kley und Verena Pausder investieren 5 Millionen Euro in Alpakas – siehe auch Gründerszene bzw. Handelsblatt. Das Startup aus Berlin, das von Antony Roczek, Simon Chorzelski und Tomy Eitner gegründet wurde, bringt sich als "Zero-Waste Online Supermarkt" in Stellung. Das Startup liefert seinen Kundinnen und Kunden Bio-Lebensmittel im Pfandsystem nach Hause. Das Motto dabei lautet: "Dein Wocheneinkauf ohne Verpackungsmüll". Alpakas setzt dabei auf Same-Day Delivery.
Certifaction 

Der amerkanische Geldgeber Expa und HV Capital investieren 5 Millionen Euro in Certifaction. Das Startup aus Zürich, das von Benoit Henry, Emeka Mosanya, Fabian Mösli, Lukas Karth und Manuel Gall gegründet wurde, entwickelt eine Lösung für elektronische Signaturen. "Die Certifaction-Plattform unterstützt sowohl einfache elektronische Unterschriftsprozesse als auch komplexere Anwendungsfälle wie das digitale Onboarding von Neukunden oder das Lebenszyklus-Management von Dokumenten", teilt das Unternehmen mit. Wingman Ventures, Seedcamp und Angel Invest Ventures investierten zuvor bereits 1,1 Millionen Schweizer Franken in Certifaction.
Climedo

 Nauta Capital, WestTech Ventures und Business Angels wie Christian Wallwiener (WMC Healthcare) investieren 5 Millionen Euro in Climedo. Das Münchner Startup, das 2017 von Sascha Ritz, Dragan Mileski und Veronika Schweighart gegründet wurde, kümmert sich um die digitale Datenerhebung im Rahmen von klinischen Studien. "Das neue Kapital wird Climedo für die Expansion innerhalb Europas und für die Weiterentwicklung der Software einsetzen: Diese soll noch patientenorientierter werden und in Zukunft die komplette Kommunikation zwischen Studienkoordinator:innen, Ärzt:innen und Patient:innen ermöglichen", teilt das Unternehmen mit. Die Jungfirma beschäftigt derzeit rund 50 Mitarbeiter:innen. Mehr über Climedo
Edurino

 btov Partners, Emerge Education, Pirate Impact (Fabian und Ferry Heilemann) und Business Angels wie Jens Begemann, Verena Pausder, Ben Drury sowie Christian Felgenhauer und Maurice Khudhir investieren 3,35 Millionen Euro in Edurino. Das Münchner EdTech, das von Franziska Steiner und Irene Klemm gegründet wurde, möchte Kinder ab vier acht Jahren "spielerisch und verantwortungsbewusst an digitales Lernen heranzuführen". Mehr über Edurino
XO Life 

SeedLink, MediVentures, der Venture-Ableger des Pharmaunternehmens Medice, Aescuvest und "andere Gesundheitstechnologie-Dienstleister" investieren mehr als 2 Millionen Euro in XO Life. Das Unternehmen mit Sitz in Berlin und München, das 2018 von Friderike Bruchmann und Johannes Bachhuber gegründet wurde, setzt auf eine Patienten Insights-Plattform für Medikamente und Therapien. "Das Geld fließt vor allem in den Ausbau der Produkt- und Entwicklungskapazitäten für die Plattform", teilt das Unternehmen mit.
independesk 

Der Immobilienentwickler Glockenweiß investiert in independesk. Mit der Berliner App, die von Karsten Kossatz und Erik Müllergeründet können Onliner "jederzeit und überall einen professionellen Arbeitsplatz in Laufweite finden und diesen unkompliziert für wenige Stunden oder ganze Tage mieten". Sales-Löwe Carsten Maschmeyer und Social Media-Löwe Georg Kofler investieren in der Vox-Show "Die Höhle der Löwen" zuletzt 200.000 Euro in independesk.
PaketConcierge 

 Der Berliner Company Builder Xpress Ventures investiert gemeinsam mit Angel-Investoren in PaketConcierge. Insgesamt flossen nun schon mehr als 1 Million Euro in das junge Unternehmen. Das Berliner Startup, das 2020 von Gregor Herdmann und Michael Debuschewitz gegründet wurde, kümmert sich um "universellen Paketempfang". Die Jungfirma setzt dabei auf "universelle Pick-Up-Points, die von allen Versanddienstleistern und Onlineshops Sendungen annehmen".
Nexxiot

Arvato Financial Solutions investiert in Nexxiot. Das Unternehmen aus Zürich, das 2015 gegründet wurde, unterstützt seine Kunden dabei, ihre Transportdaten effektiv zu nutzen. "Dafür bietet Nexxiot eine integrierte Lösung zum Verfolgen, Finden und Schützen von Fracht an", teilt das Unternehmen mit.
Urwahn

 Andreas Berkau, Arne Briest und Co. investieren eine siebenstellige Summe in Urwahn. Das Unternehmen aus Magdeburg, das 2017 von Sebastian Meinecke und Ramon Thomas gegründet wurde, setzt auf Fahrräder, die aus dem 3D-Drucker kommen.
VENTURE CAPITAL
HV Capital

Der Münchner Geldgeber HV Capital legt einen sogenannten Continuation Fonds, der 430 Millionen Euro schwer ist, auf. Continuation Fonds sammeln in der Regel Kapital ein, um Startups mehr Zeit für einen Exit oder IPO einzuräumen. HV Capital wiederum kann mit dem neuen Fonds, Anteile an Unternehmen wie Flixbus länger halten als die Laufzeit der Fonds, mit denen der Geldgeber investiert hat, es zugelassen hätten. Das Geld für den Continuation Fonds stammt unter anderem von HarbourVest, LGT Capital Partners, Pathway Capital, Family Offices und Finanzinstituten. Der neue HV Capital-Fonds investiert in Wachstumsunternehmen aus dem Portfolio des Kapitalegebers "und wird alle bestehenden Beteiligungen der HV Capital-Fonds aus den Jahren 2010 bis 2015 übernehmen".  HV Capital möchte mit dem Start des  Continuation Fonds "auf die sich verändernde europäische Startup-Landschaft reagieren".
Startup-Jobs: Auf der Suche nach einer neuen Herausforderung? In der unserer Jobbörse findet Ihr Stellenanzeigen von Startups und Unternehmen.
Foto (oben): azrael74